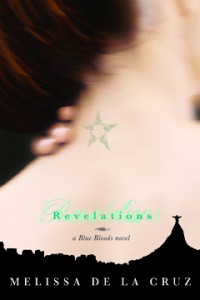 Summary
Schuyler Van Alen's blood birthright comes into question: is the adolescent vampire a Blue Blood, or is it the corrupt Silver Bloods that runs in her veins? As arguments spill out, Schuyler is left in the Force's residence, living under the same roof of her arch enemy, Mimi Force, and her crush, Jack Force who is off limits.
When an old source of power is in danger in Rio de Janeiro, the Blue Bloods, need her on their side. The odds are high, the battle is gory; and in between it all, Schuyler is stuck between her duty and passion, love and her freedom.
Community content is available under
CC-BY-SA
unless otherwise noted.